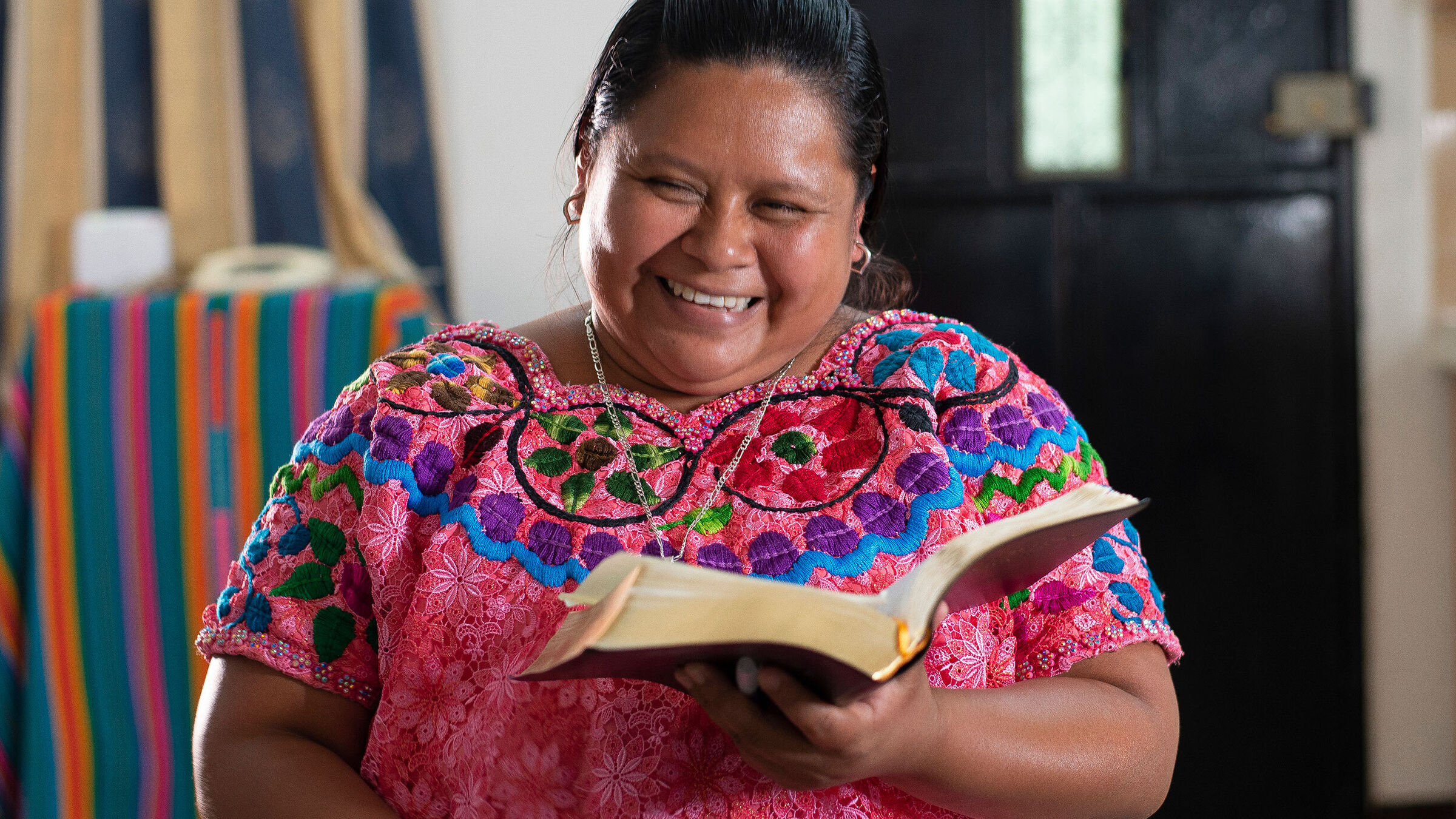 A Transforming Experience
—
In a community where most of the population lives in extreme poverty and drug trafficking and violence are commonplace, the new Achí of Cubulco Bible has already been a catalyst for change.
---
The translation of the Achí of Cubulco Bible began 66 years ago when the Reformed Church of Vineland produced its first Scripture portion. But it wasn't until 2019, with the partnership of the Bible Society of Guatemala, that the whole Achí of Cubulco Bible was published.
Magdalena Antret worked as a translator on the project for 8 years and was overjoyed when she was handed one of the first copies:
'I feel very happy and emotional about all the work that was done for our people.'
Another recipient of a new Bible, Francisca Ruiz Ramos, had tears in her eyes:
'Before I only knew the Bible in Spanish but now… I feel blessed to have a Bible in my language. Little by little I am going to learn and know what God wants to say to me.'
Being able to read the Bible in your heart language for the first time can be a transforming experience for individuals and communities.
'Seeds of Value' classes, where Christian principles are taught, are now ongoing in schools and churches. And literacy projects using Bible stories help young people to learn to read and write while discovering God's Word.
Bible-a-month Partnership
We seek, under God, to put the Bible into the hands and hearts of the whole world. And with your help, this is becoming a reality.
We work with partners in 200 countries and territories worldwide so that everyone can have the Bible in a language they understand, a form they can access and at an affordable price, to aid genuine encounters with God.
Our vision is to see communities and cultures transformed as people encounter God in the Bible.
Could you give £5 a month to help provide a Bible to the people who need it the most?