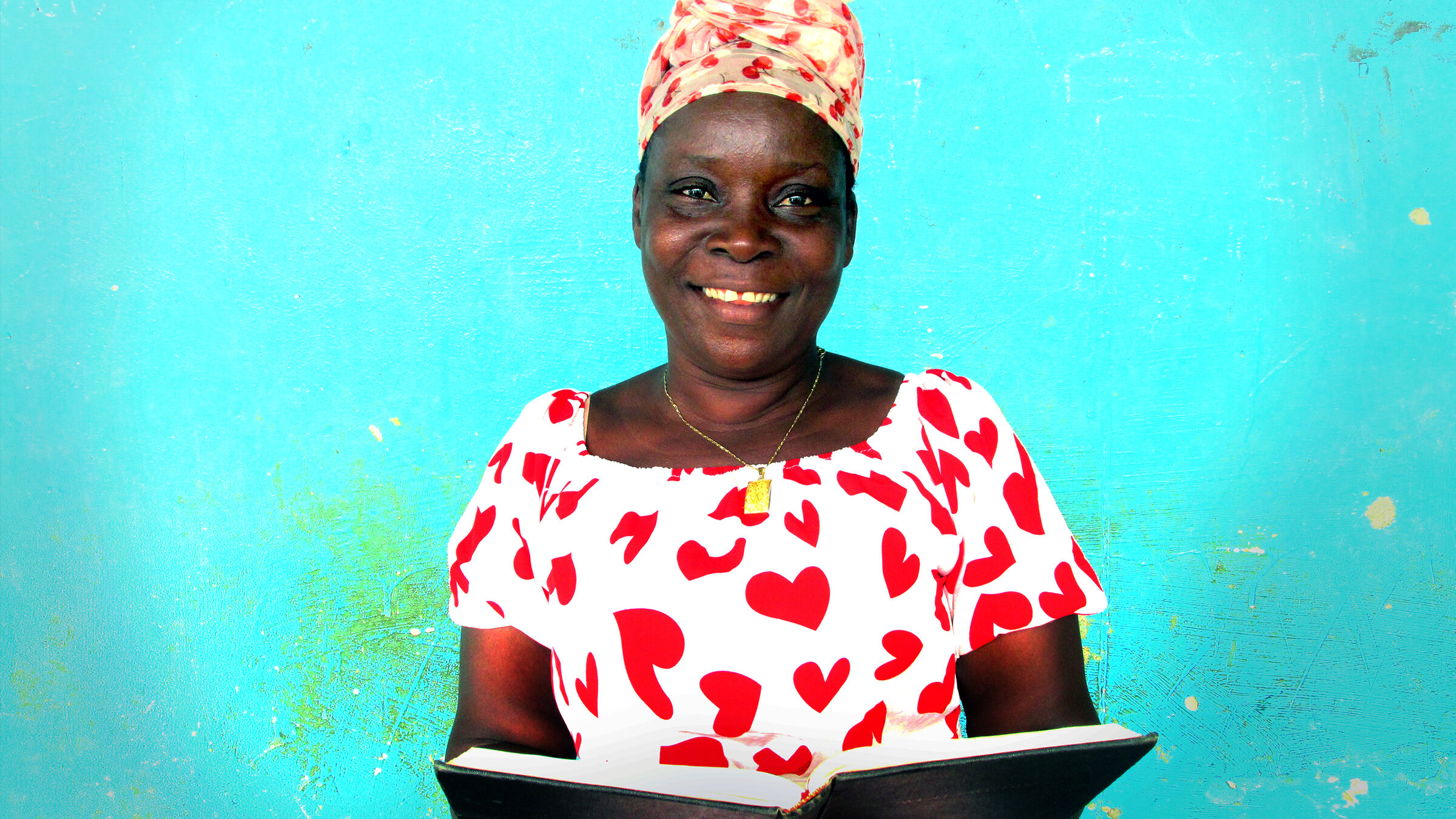 Learning to read the Bible
—
In rural areas of Liberia, hearing God's Word has brought them to faith. Now they need a Bible in their own language.
---
Wonderfully, many people are coming to Christ after listening to the Bible through Proclaimer Audio Bibles and attending literacy classes. As they learn to read, the Bible Society in Liberia is providing new Christians with a Bible.
Not only did Sister Esther K. Bellepea learn how to read in the Faith Comes By Hearing listening group, but now she can read the Bible for herself, she is able to share the good news she has heard with family members and friends.
"I have never thought I could ever have the opportunity to read, understand and teach my household the Good News of Jesus Christ. God is great! We arrived in the County as petty traders, but God has changed our status through his Word.
"The listening group has taught us the Word of God and enabled us to read in our native Maan language. Reading the Word of God guided our path and is keeping our family together in unity. The Scriptures have inspired me to work more in the ministry of the church."
Bible-a-month Partnership
We seek, under God, to put the Bible into the hands and hearts of the whole world. And with your help, this is becoming a reality.
We work with partners in 200 countries and territories worldwide so that everyone can have the Bible in a language they understand, a form they can access and at an affordable price, to aid genuine encounters with God.
Our vision is to see communities and cultures transformed as people encounter God in the Bible.
Could you give £5 a month to help provide a Bible to the people who need it the most?