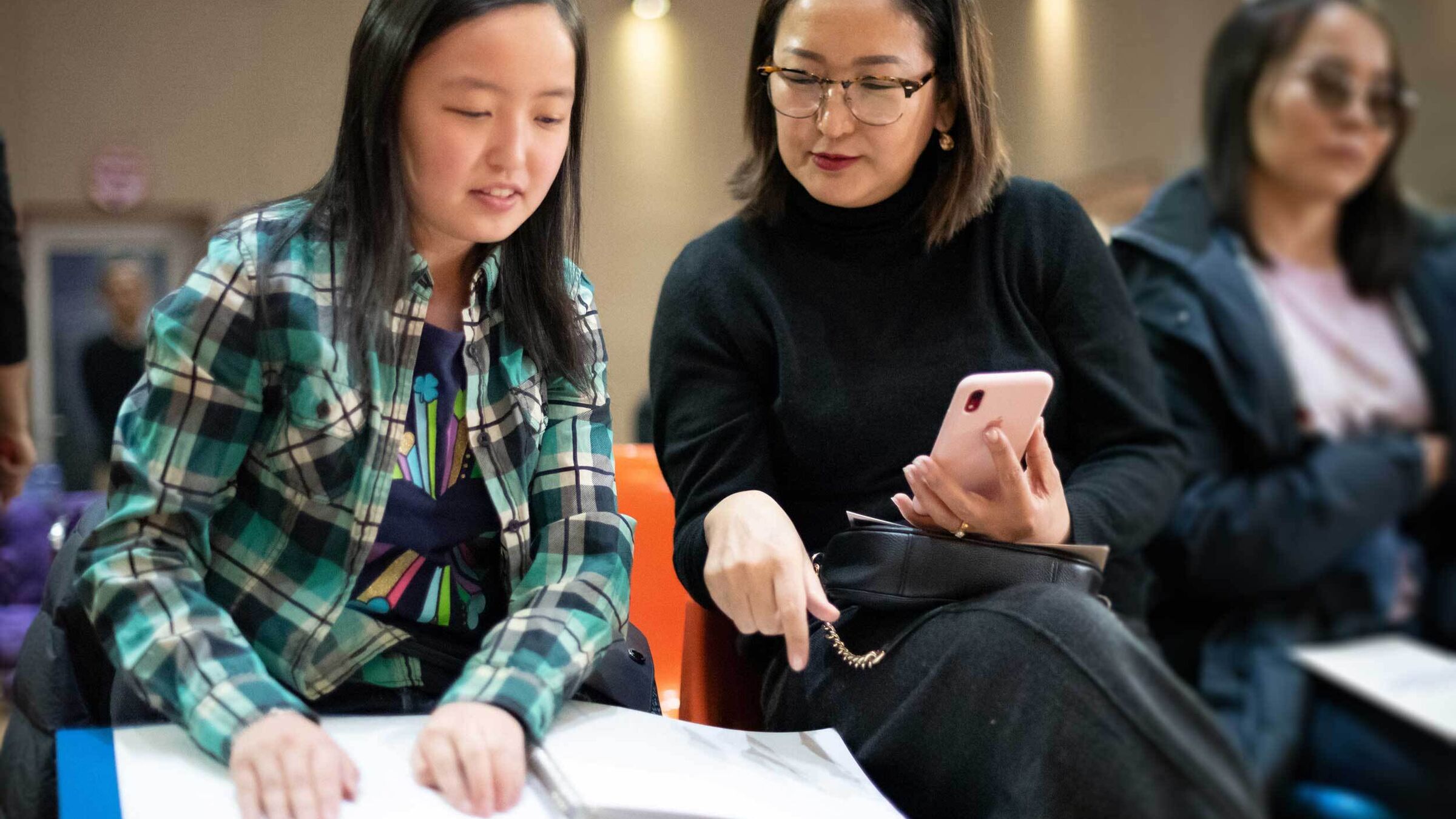 Alive for Everyone!
—
Baasankhuu works for the Mongolian National Federation of the Blind (MNFB). As someone living with sight loss himself, he fully understands the challenges it brings.
---
When Baasankhuu was younger he attended a secondary school for the visually impaired. During that time his entire class responded to the gospel and started going to church but now only two of them are active Christians. He believes the reason they did not continue their faith was because they didn't have a Braille Bible.
There are around 12,000 people living with sight loss in Mongolia and their access to the Bible is limited. Life is a struggle for them, and resources are scarce. But in 2018, the Mongolian Union Bible Society asked MNFB to help with the production of the first Mongolian Braille Bible.
Saikhantsetseg (pictured) lost her sight as a child:
'Before, I would listen to the audio Bible and asked other people to read the Bible to me. But it's amazing to be able to read it in Braille. I find it easier to understand, and I feel closer to the things written in the Bible. Listening to the audio Bible is good, but when I read the Braille Bible, it is more interesting and alive.'
Since 2020, the Mongolian Union Bible Society has continued to produce the new Braille Bible and by the end of 2023 it is hoped that 80 copies will have been distributed to libraries, schools, and churches all over the country. Then those in the blind community in Mongolia will have access to the Bible independently, and an opportunity to grow closer to the living God.
Bible-a-month Partnership
We seek, under God, to put the Bible into the hands and hearts of the whole world. And with your help, this is becoming a reality.
We work with partners in 200 countries and territories worldwide so that everyone can have the Bible in a language they understand, a form they can access and at an affordable price, to aid genuine encounters with God.
Our vision is to see communities and cultures transformed as people encounter God in the Bible.
Could you give £5 a month to help provide a Bible to the people who need it the most?