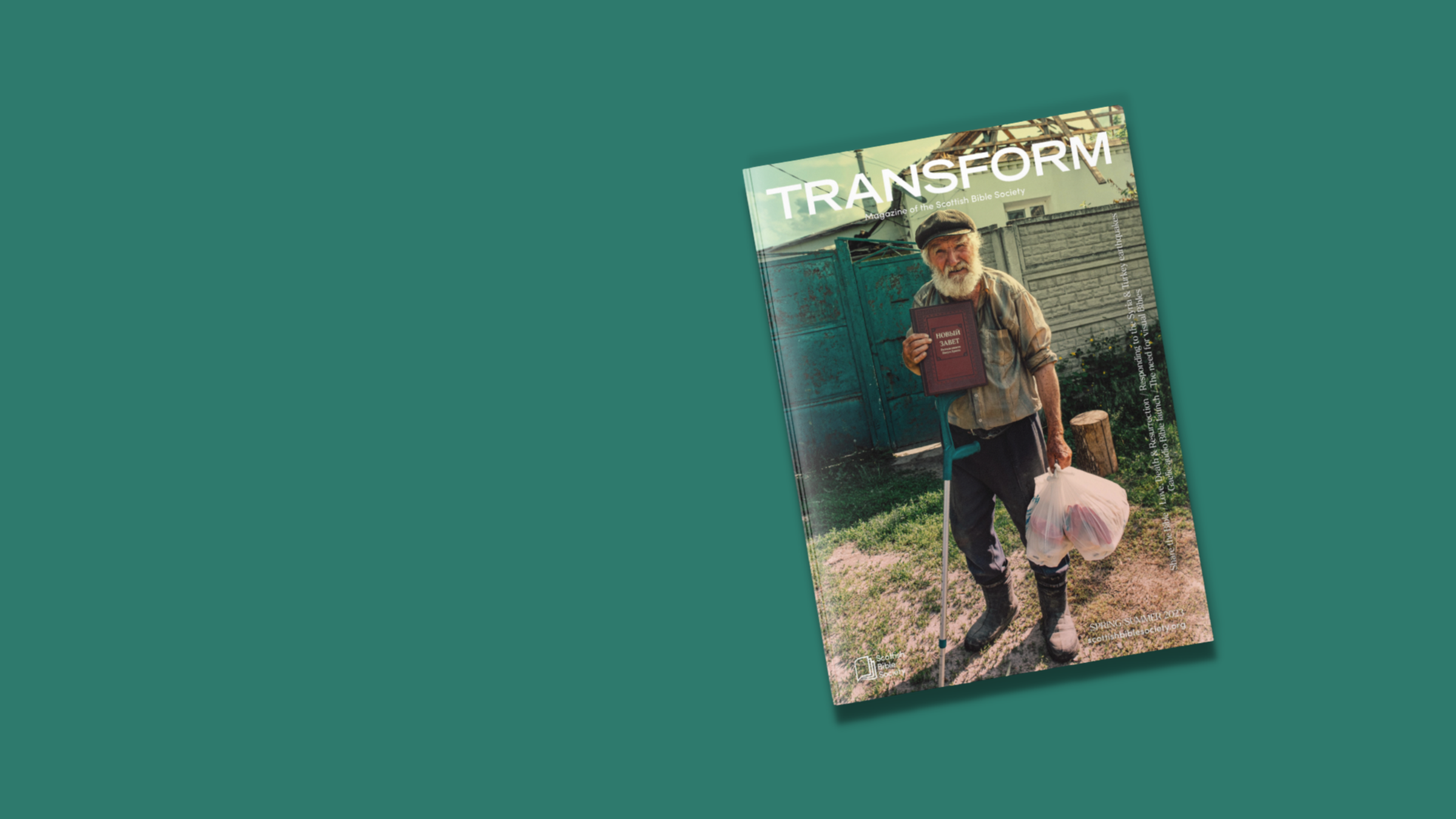 Transform
The magazine of the Scottish Bible Society
Uncovering the Bible's impact in Scotland and throughout the world.
Transform is our supporter magazine, bringing you inspiring stories from the work of Bible Societies around the globe and from our projects here in Scotland.
Would you like to hear more about how the Bible is being shared in Scotland and around the world?

Why not sign-up to receive our free magazine!
If you want a copy for yourself, or bulk copies for your church, please complete the form below.