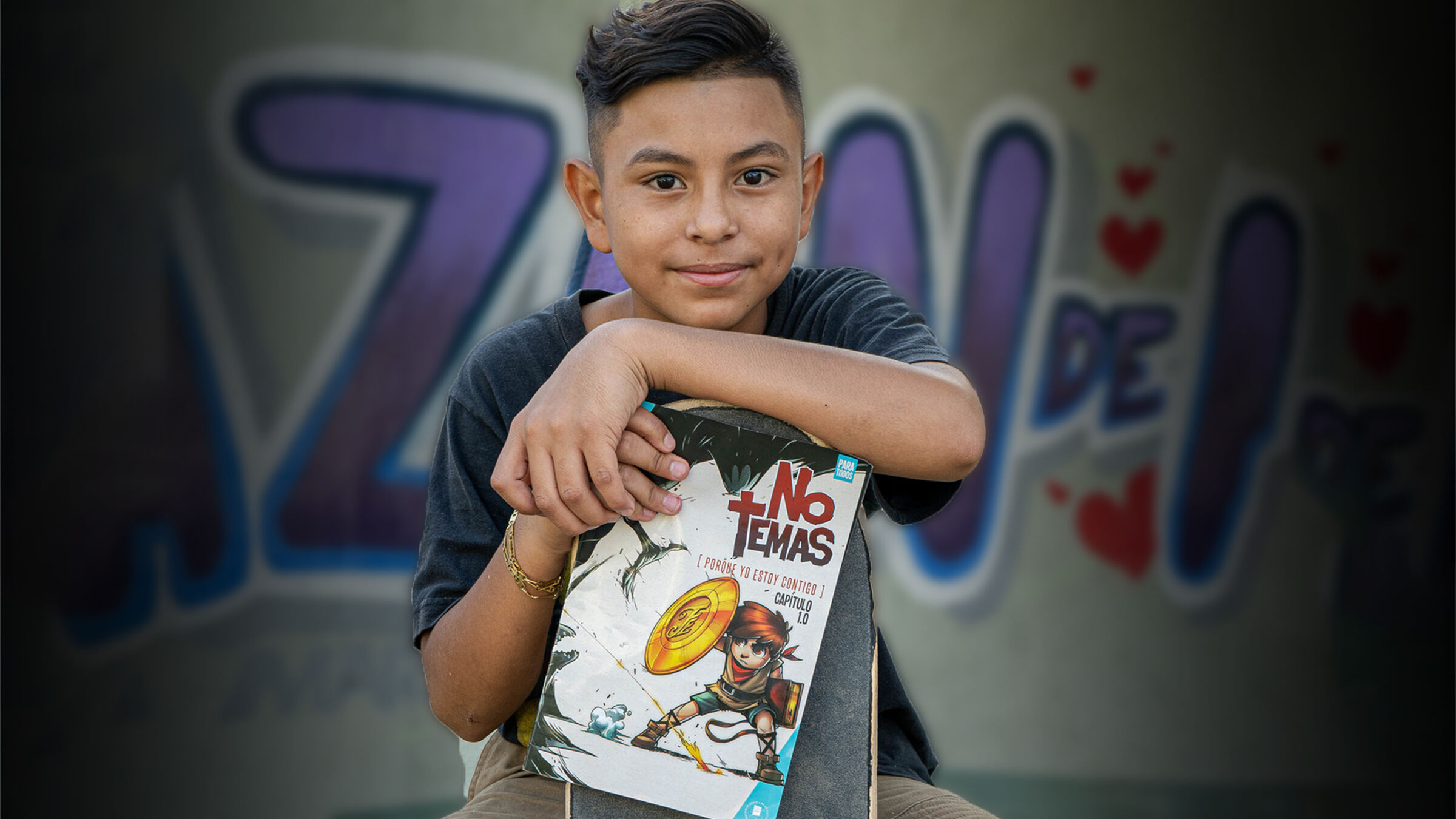 A way to courage in a scary world
—
Diego was scared by the gang violence in his neighbourhood. But the Bible taught him to be brave.
---
12-year-old Diego lives in a dangerous community in El Salvador. Gang violence is a real problem in his neighbourhood. With his father and brother having gone to work in the USA, Diego felt afraid in his own home.
The Bible Society in El Salvador has started an initiative for children and young people in these situations called 'Fear Not' that shows an alternative to fear through the Word of God.
This Bible, presented in comic book format, shows that God's Word is relevant to their daily life, and can help them conquer the everyday problems that children like Diego face.
The comic book Bible was the help Diego needed to be brave:
"The Bible portions we are given are like stunning comics and the brothers who bring them to us make our spirits rise. We read the Bibles and learn to be brave and not fear."
Bible-a-month Partnership
We seek, under God, to put the Bible into the hands and hearts of the whole world. And with your help, this is becoming a reality.
We work with partners in 200 countries and territories worldwide so that everyone can have the Bible in a language they understand, a form they can access and at an affordable price, to aid genuine encounters with God.
Our vision is to see communities and cultures transformed as people encounter God in the Bible.
Could you give £5 a month to help provide a Bible to the people who need it the most?