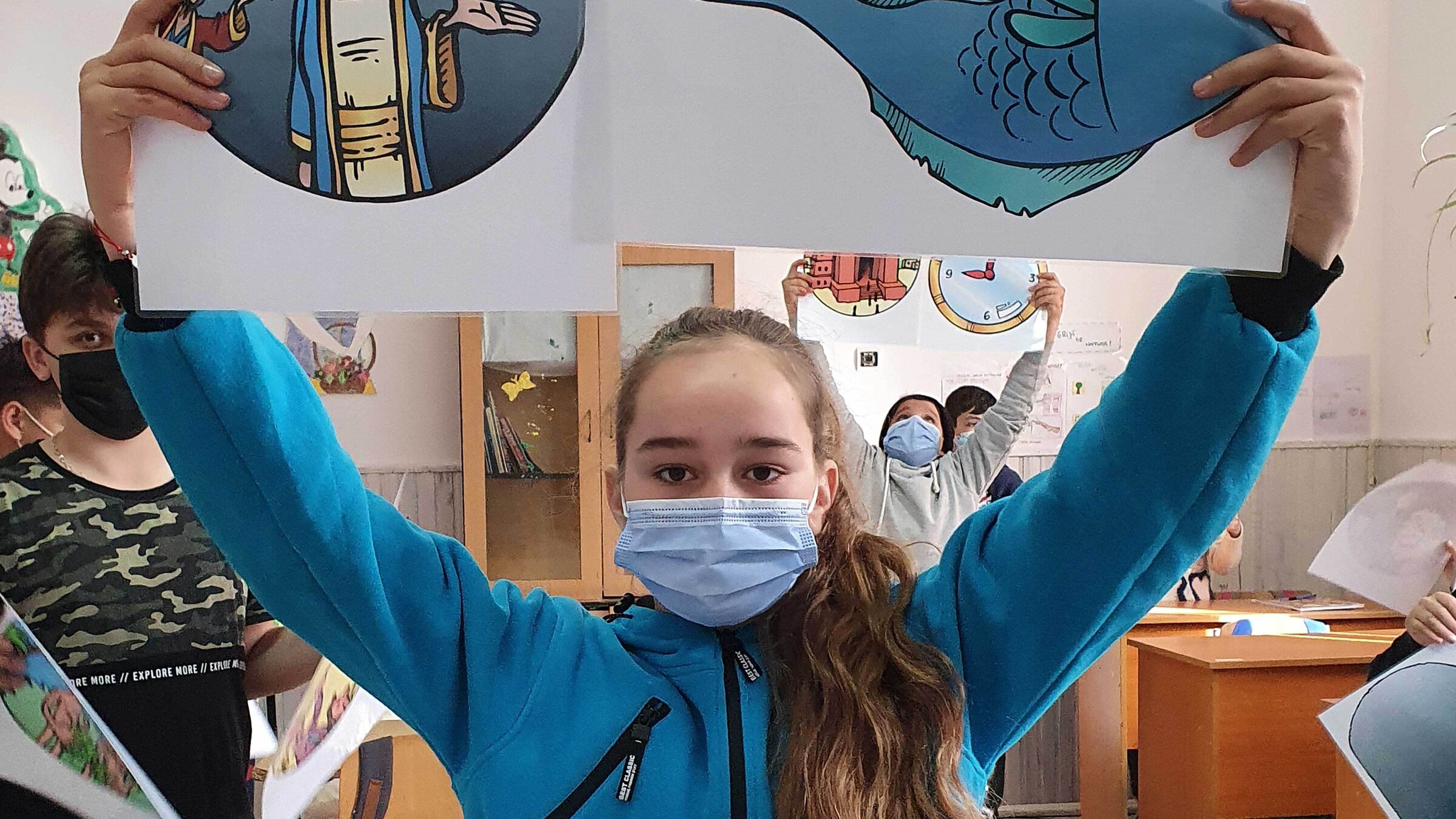 A New Adventure in Romania's Classrooms
—
For the past three decades schools in Romania have struggled to deliver inspiring Religious Education lessons as resources have been limited.
---
The subject of Religious Education was only introduced into Romanian schools after the fall of Communism in 1989. But banning religion for so long meant that a shadow had been cast, and in the years that followed, Romanian teachers struggled with a limited knowledge of the subject and inadequate resources.
But the recent introduction of a new resource by the Bible Society in Romania - the Bible Adventure programme – is sparking children's interest and enthusiasm.
Bible Adventure activities centre around a giant Bible. Sixty-six books are hidden inside, with each one containing objects to discover. Through games, drama and story-telling, pupils learn the story of the Bible in an interactive way as they explore the real lives of its characters and their relationship with God.
Previously children struggled to engage with Religious Education lessons but now they are intrigued and want to join in. Children like Sebastian, who admits: 'I didn't believe in God, but the activities of this project made me think... and brought me closer to God. I thought that God was somewhere very far but now I feel differently.'

Teacher, Udrea Mihaela is also delighted with the resource: 'The activities were interesting and full of joy. We had fun... and it was great to discover that our game went further, from the mind to the heart. I hope the fruits of our games will stay long in the hearts of the children and bring life.'
Bible-a-month Partnership
We seek, under God, to put the Bible into the hands and hearts of the whole world. And with your help, this is becoming a reality.
We work with partners in 200 countries and territories worldwide so that everyone can have the Bible in a language they understand, a form they can access and at an affordable price, to aid genuine encounters with God.
Our vision is to see communities and cultures transformed as people encounter God in the Bible.
Could you give £5 a month to help provide a Bible to the people who need it the most?