The True Light
Jesus said, "I am the light of the world. Whoever follows me will never walk in darkness, but will have the light of life"

What did Jesus mean as he spoke these words to the people around him? What is this 'darkness?' And does the promise of Jesus to bring light into life still hold true today?

Light and Life is the life story of Jesus as told by John, an eyewitness and companion of Jesus. As you read its pages, discover a life-transforming story of passion and betrayal, life and death and a promise of eternity for all who believe.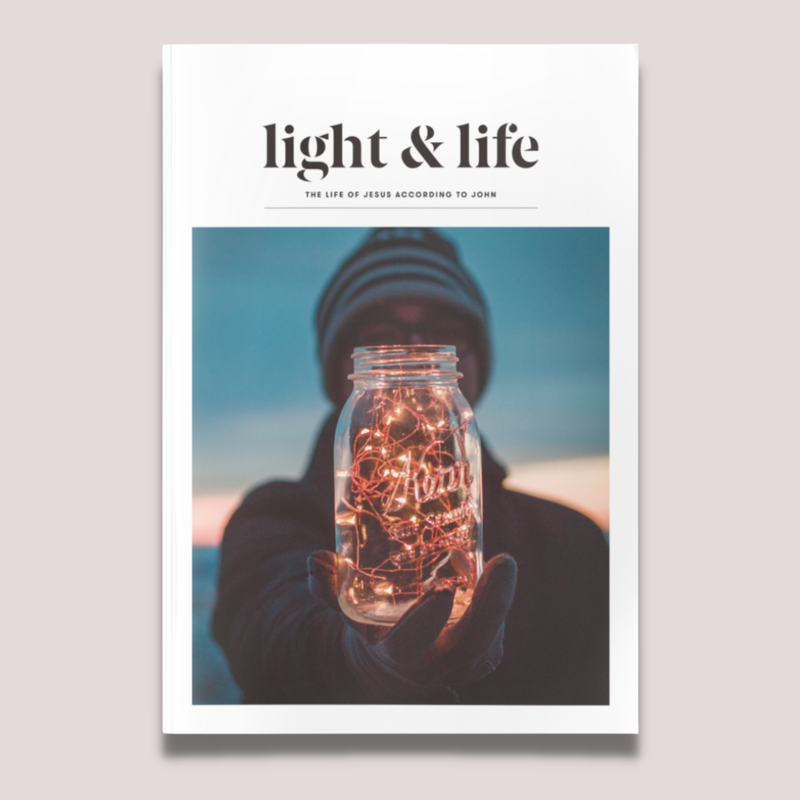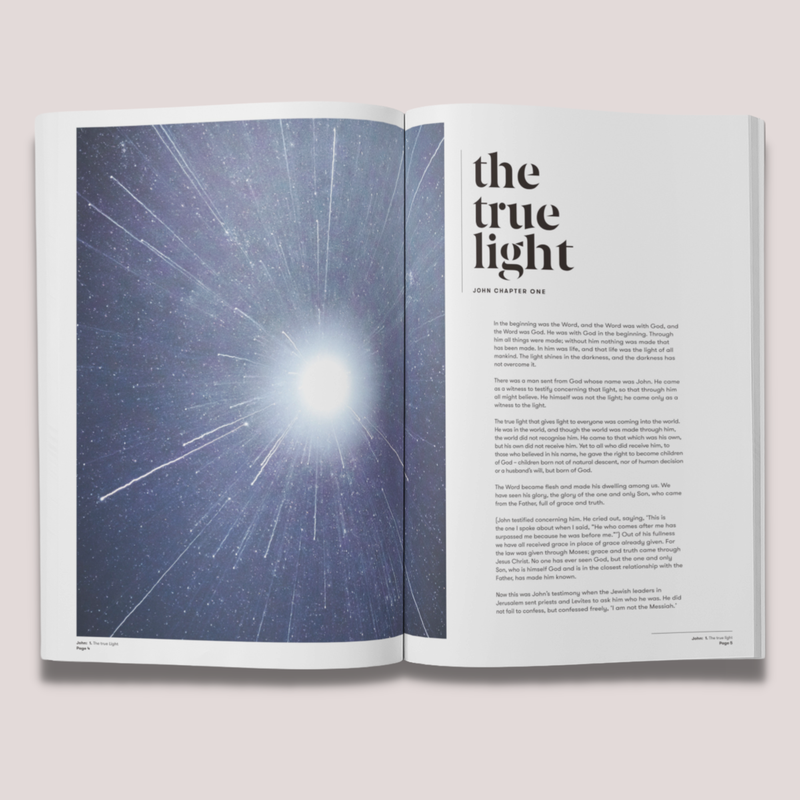 Simple layout, simple translation
Light & Life uses the easy-to-read NIV translation of the Bible.
Alongside this translation, we have given great thought to the design, images and layout to help the reader discover this world-changing book in a fresh way – whether it's your first time reading, or you have known this story for many years. The A4 format makes the book look and feel like a magazine, making it easy to store in a bag and take out wherever you go.
Thoughtful, contemporary images
Throughout Light & Life you will find modern-day images that will prompt organic questions and conversations for readers of all ages. We have carefully selected photographs and pull-out quotes that link to the narrative without distracting you from the text. This style allows space for the reader to pause and consider the contemporary relevance of this historical text.