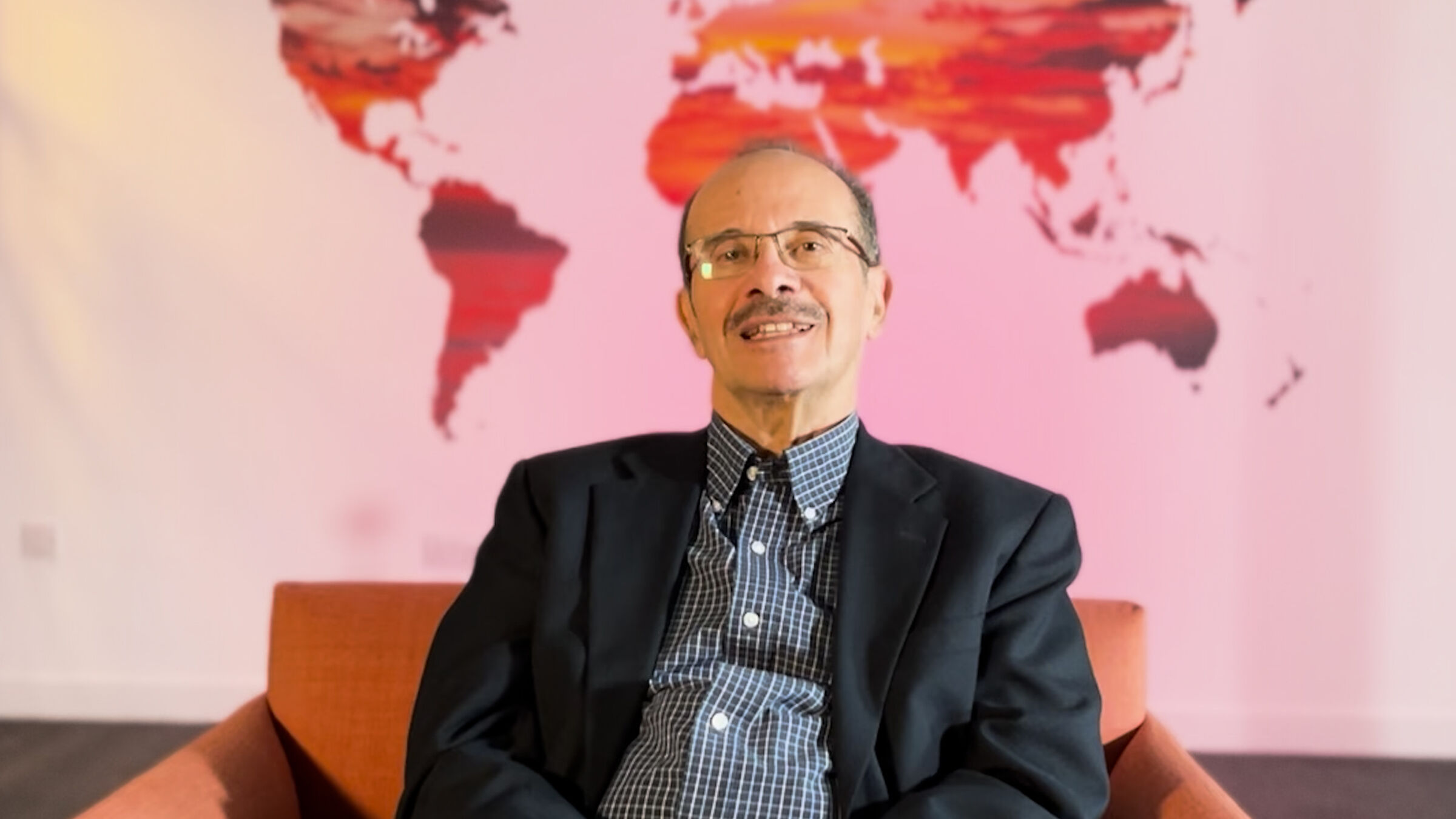 Sharing the Bible in a time of need
—
Former General Secretary, Ramez Atallah tells the story of the Bible Society of Egypt and their ambition to share one million Bibles.
---
Video Transcript:
There are about 15 million Christians out of 105 million Egyptians in Egypt. People want the Bible.

My name is Ramez Atallah. I was the General Secretary of a Bible Society for about 31 years we have a dream to distribute a million Bibles at a subsidised cost to homes in Egypt that would not have a Bible. Christian homes, nominal Christians.
Well a million Bibles is a lot of Bibles.
Our dreams are bigger than our own resources. The economic situation in Egypt is really challenging. The value of our currency has halved due to that crisis so now for any Egyptian, his salary, her salary is worth half of what it was worth last year. For the Bible Society we were most affected because we raised a lot of money from local churches and individuals in Egypt and we use that money to buy Bibles.
Now the money we raise is worth half of what it was last year. Our books and materials were subsidised before Covid, they are now subsidised much more. We are doing our best to raise money but it's not enough. We need much more to fulfil the dream of what can be done to reach 15 million Christians.
Our vision is to strengthen, to inspire, to excite the Christians to make an alive Christian. They will be the salt and the light. So, we believe that an alive Church, a visionary Church will be the best way to show the love of Jesus to all the nation.
If a Christian would befriending a Muslim, loves the Lord, that knows the Lord and is excited about Scripture, then that's how the love of Jesus will be communicated to the Muslims of Egypt.