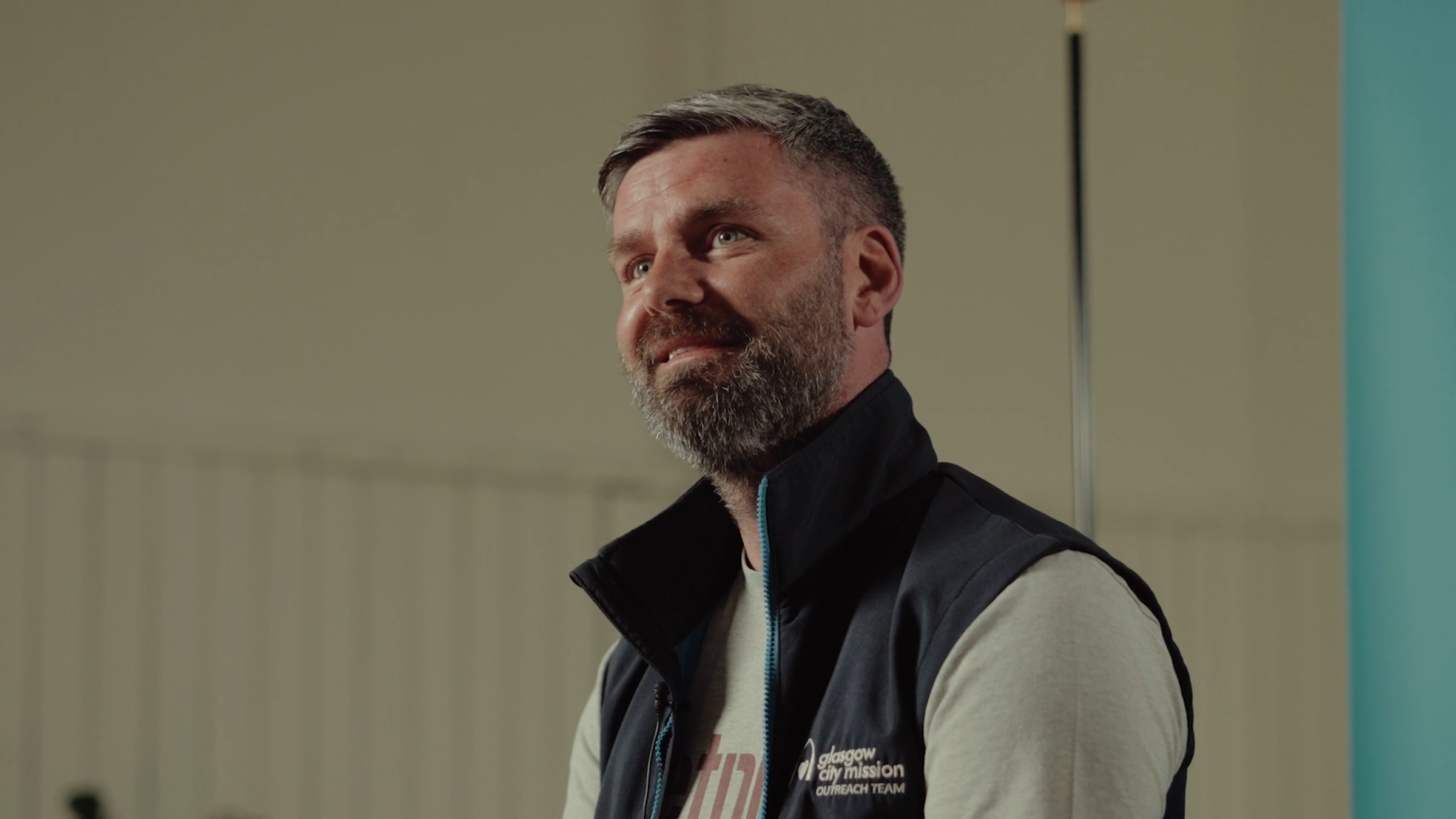 David's Story
—
David had a "chaotic" childhood, battling addiction from age 15, and using heroin from age 15 into adulthood.
---
This life affected family, friendships, and the opportunities you would look forward to as a young boy.
It was when he was given a meal at "the most unassuming wee church in Greenock" that the Bible was first shared with him:
"I was drawn to the reality of Jesus looking out for the wee guy, the guy who everyone else had overlooked. For a while I had felt like nobody was interested ... if [God was] real then maybe he's interested in me in my current state."
David found a faith that turned his life around. He now shares the Bible with others through his work on the Outreach Team of Glasgow City Mission, so that others can read of the message of hope and freedom found in the Bible.
"If I hadn't come through the doors of Seton Hall … had I not heard the hope of the gospel and had I not been challenged and loved to change some of my thoughts and my actions I'm entirely convinced I would be dead now."
You can download David's story for free and use it in your church context. More films will be released throughout the Autumn.