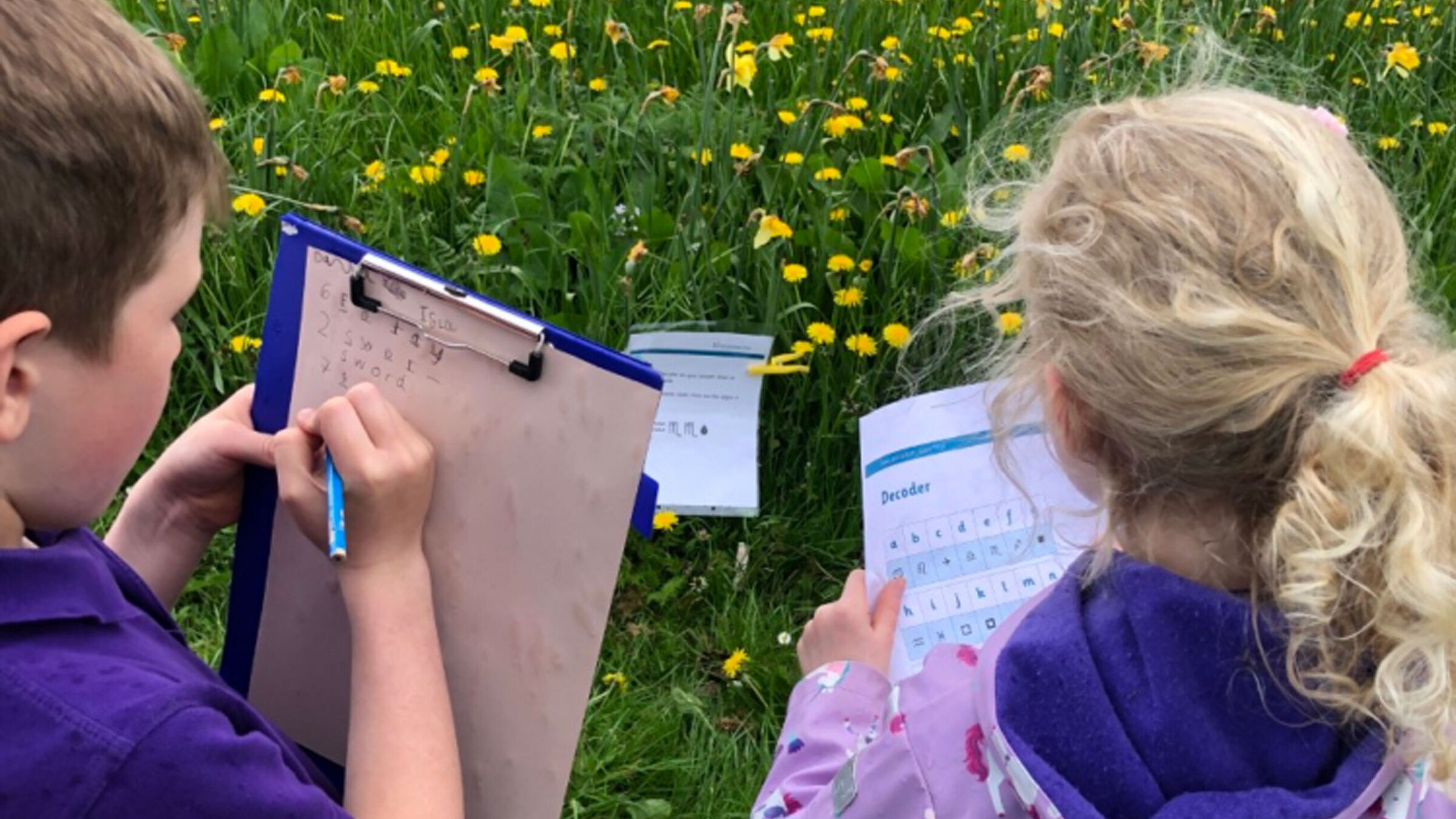 How to take your class on a story trail
—
Want to take your RME learning outdoors? Use one of our Story Trails to get your class outdoors and active while exploring a Bible story.
---
Our Story Trail outdoor learning resources are free to download and easy to set up. Even if you've never done it before this step-by-step guide will get you outdoors with your class in 5 easy steps:
Download a Story Trail -from our website. Each of our Must Know Bible Stories includes a Story Trail. Just pick the story you plan on using, and the age group you are teaching.
Choose your location - Consider where and how you will set up your Story Trail. You could create a map of your local area with the trail sheets marked for the children to find, hang the trail sheets around a defined area for the children to discover for themselves or create a chalk arrow trail for the children to follow.
Set up the trail - print out the trail sheets and the answer sheets. All of this will be available in your Must Know Bible Story download
Tell your class the Bible Story - Each Must Know Bible Story has a PowerPoint included with striking images to show the children, and notes to help you tell the story. You could either do this outside, printing off the images, or in the classroom before you head out.
Prepare the children for the Story Trail - Explain to your class where they are going, what they will need to do and head outside!

It's that simple! And the learning doesn't have to stop there, Our Story Trails all contain 'Extend the Learning' ideas to help you continue exploring the story.