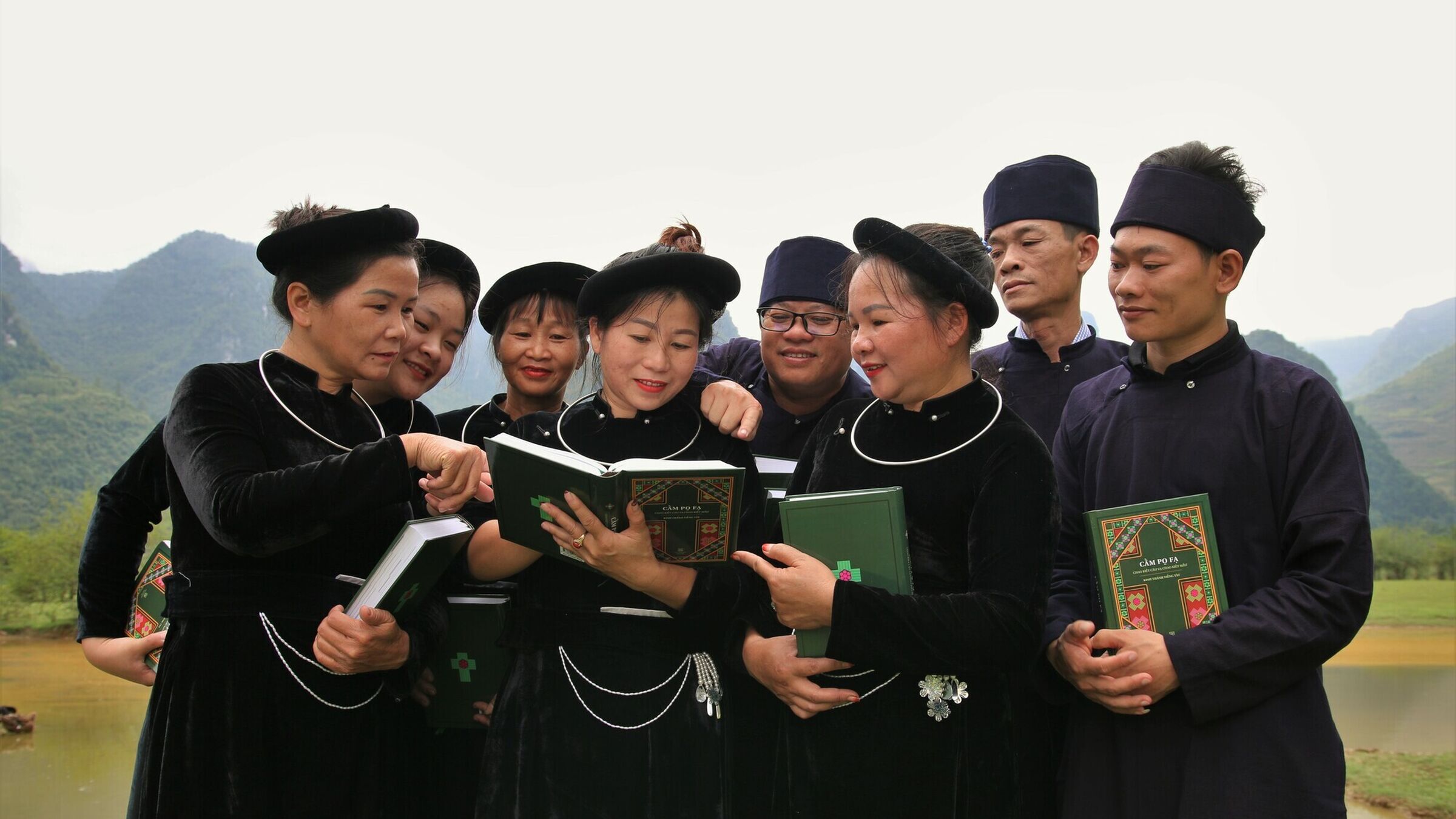 Millions more access the Bible in their heart language
—
A total of 100 million people, from Brazil to Bangladesh, can now access the Scriptures for the first time in their mother tongue as 57 new translation projects were com- pleted by various Bible Societies during 2022.
---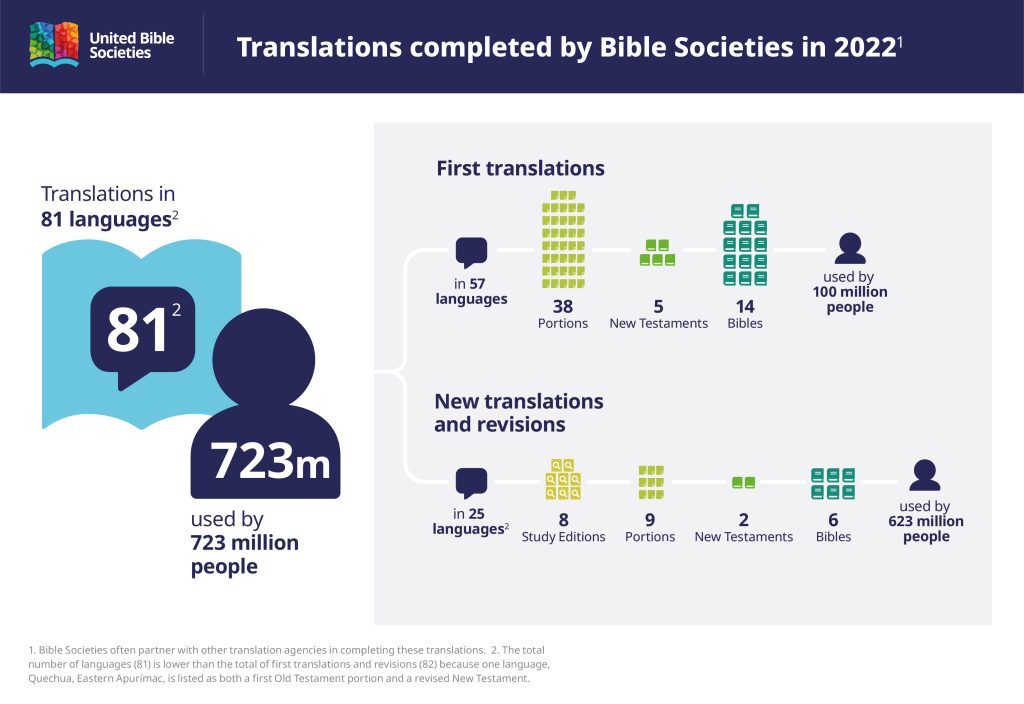 This incredible number, however, does not reveal the whole picture. In addition to the 57 new translations, a further 25 revised translation projects were completed too, potentially impacting a breathtaking 623 million people. Commenting on the translation work completed, Dirk Gevers, the UBS Secretary General, said,
"The unique and powerful story of the United Bible Societies has Bible translation at its heart. Our translation teams are at the forefront of our mission as they strive to unlock the trans- forming power of God's Word for their communities. It is a laborious task which requires sustained commitment and dedication – truly a 'labour of love'. May Paul's words to the Corinthians encourage each one of our translation colleagues to 'remain firm and steadfast.'"
Of the 57 first translation projects, 14 first full Bibles have been made available. This means that some 5 million Ethiopians who speak Arsi Oromo will be able to access the Bible in their heart language for the very first time.
The Táy people of Vietnam form the second largest group within the country, numbering some 1.8 million residents, scattered across the country's 63 provinces and cities. There was a great desire from the Táy Christian community to have a Bible in their own language, so that they could learn the Word of God and share the gospel with their family and friends. The first Táy Bible, published at the end of 2022, is the answer to their prayers.
As many of our supporters will be aware, following funds raised in 2021, The Bible Society of Nigeria (BSN) translated the first full Bible into Okun in just five years, again completing the project in 2022. At the dedication service of the Okun Bible which took place in November 2022, the President of BSN, Bishop Dr Timothy Banwo, urged Okun speakers from all walks of life to read the Bible in their language regularly.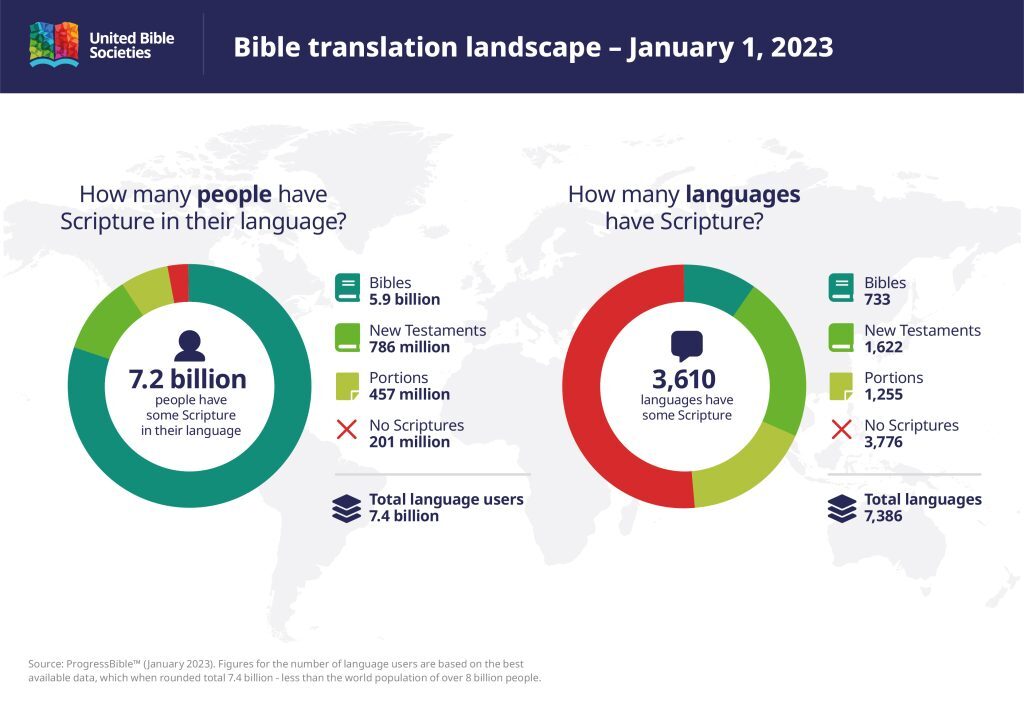 At the start of 2023, thanks to the efforts of Bible Societies and other Bible translation agencies, the full Bible is currently available in 733 languages, spoken by around 5.9 billion people. A further 1,622 languages have the New Testament and 1,255 have portions of Scripture. Altogether, 7.2 billion people have access to some Scripture in their heart language.
Bible Societies around the world are hugely encouraged by the above figures, but also recognise there is still much translation work to do. A total of 3,776 languages, more than half of the world's languages, spoken by some 201 million people, still have no Scripture at all, and 1.5 billion people cannot access a full Bible.
This is why Bible Societies and other Bible translation agencies are continuing to work towards the goal of making Scripture available in every language. Greater collaboration, developments in technology, and investment by supporters have all led to unprecedented momentum in Bible translation in recent years.