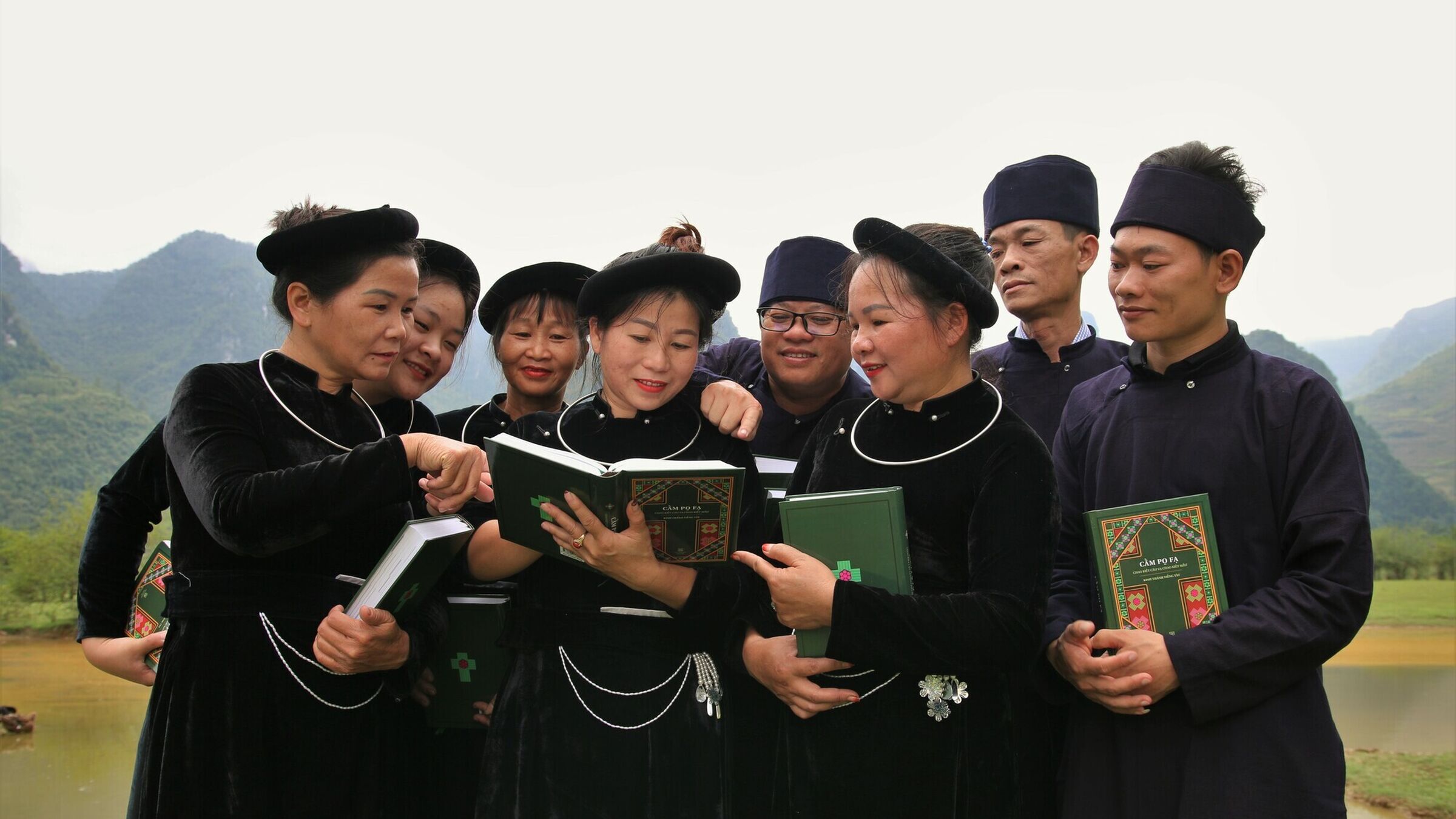 Bible Translation Statistics 2022
—
United Bible Societies will release the 2022 Bible Translation Statistics on the 3rd of April.
---
In 2021, Bible Societies across the world completed Scripture translations in 90 languages used by 794 million people - just over 10% of the world's population.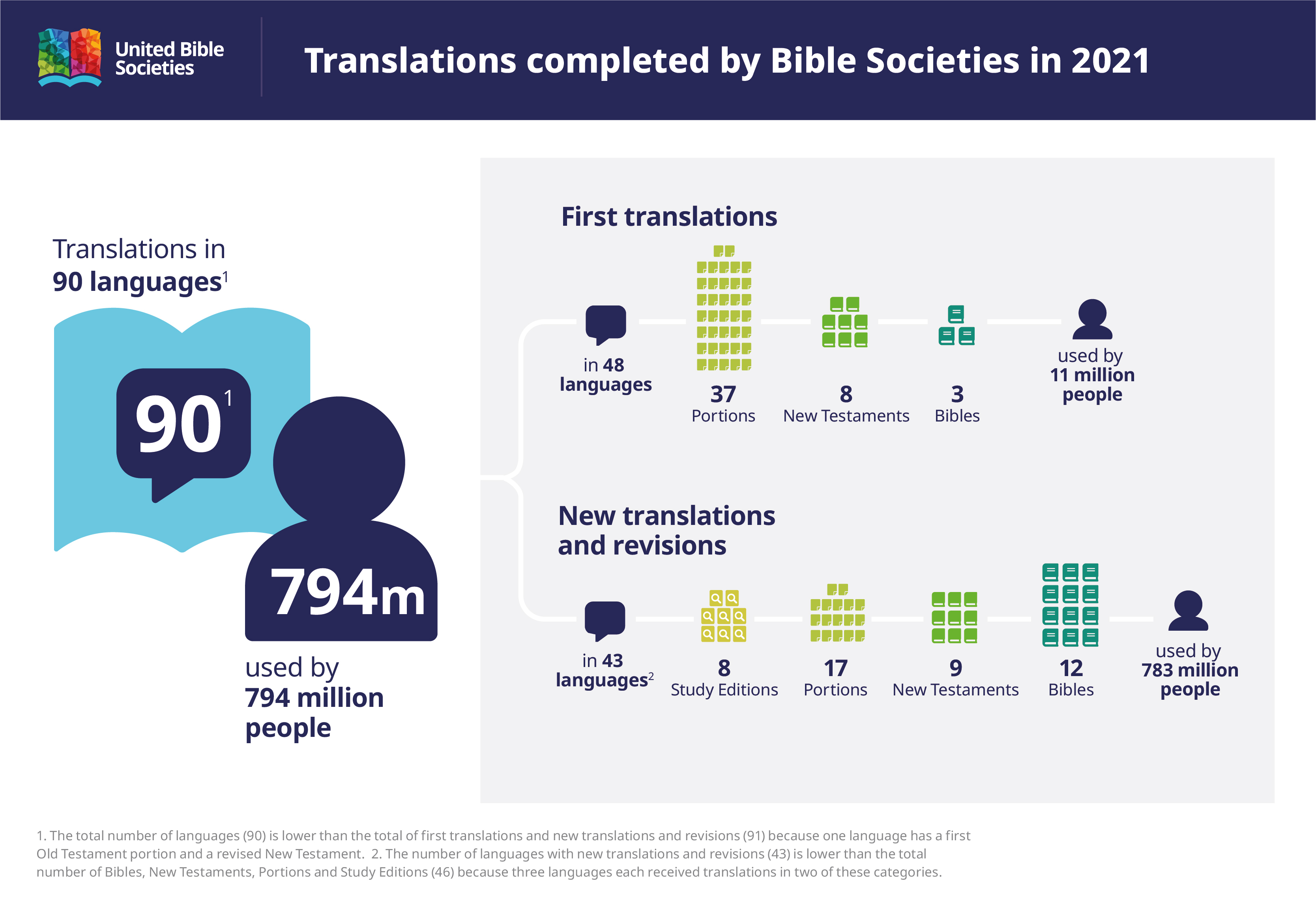 From Mexico to Myanmar, 48 language groups – a total of 11 million people – received first Scripture translations, meaning that they were not previously available in those languages. New or revised translations were completed in another 43 languages used by 783 million people. These provide Scripture access to language communities whose needs are no longer met by previous translations.

Check back here on Monday to find out about the progress made by our global fellowship in 2022.
To receive a reminder, fill in your details here.